Tea Mania network website
The elite stores of "Tea Mania" chain are unique in Tbilisi. This is the only place where you can savor exotic types of coffee and tea from all over the world. :) Apart from these drinks, you can also find the most remarkable, high-quality and tasty chocolate and nougat to satisfy your sweet tooth.
For those who cannot live without tea and for those who are just stepping into this world, Omedia created a website for the "Tea Mania" chain. On this cozy site, you can find all kind of information about the company and its products.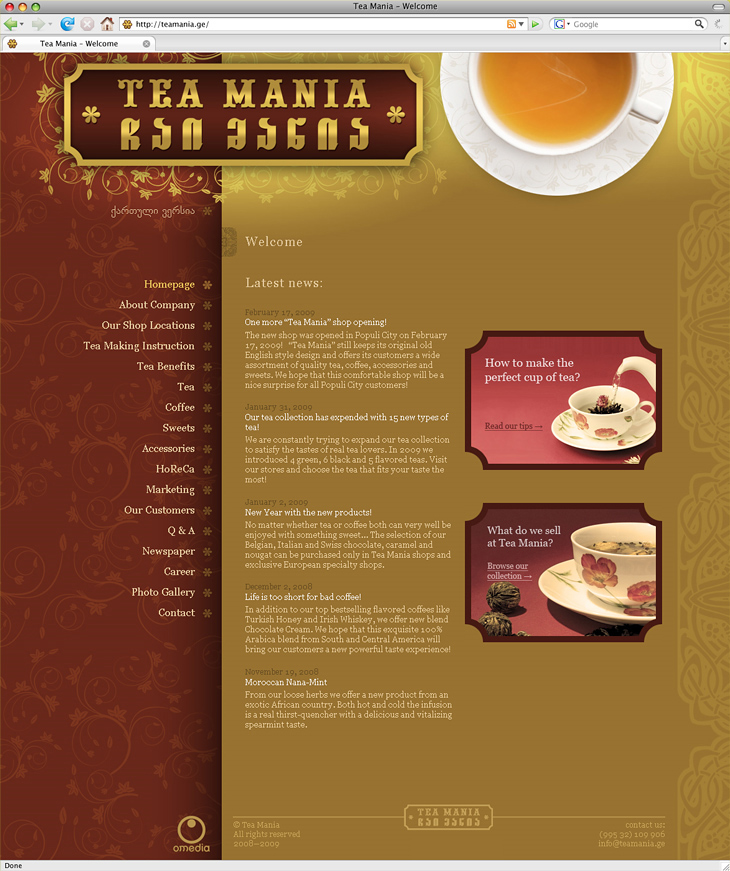 If you are still an amateur in coffee and tea, this site is for you! Teamania.ge will help you find a favourite type of tea or coffee, give advice on how to prepare the most delicious drinks and try to answer all of your questions.