One more of Rustavi 2's new shows—Star Academy. The project airs for 3 months, during which the Academy students learn how to dance, sing, perform onstage and just be a star. :)
Star Academy will discover the upcoming star of Georgian show-business.
The whole process will be observed by the viewers daily on Rustavi 2 and for 24 hours—on the official webpage. Omedia created a multimedia portal for the Academy. This site is the best gift for the fans of the project and its participants. :)
The latest information on project news will be posted on the Academy portal daily. The private profiles of each contestant and the voting system will be accessible to every user in order to find the Star selected by the People. The recording and photos of every concert will be placed in the video and photo archives of the site. Additionally, the mp3 versions of the songs performed during the concerts will be free to download, together with the originals.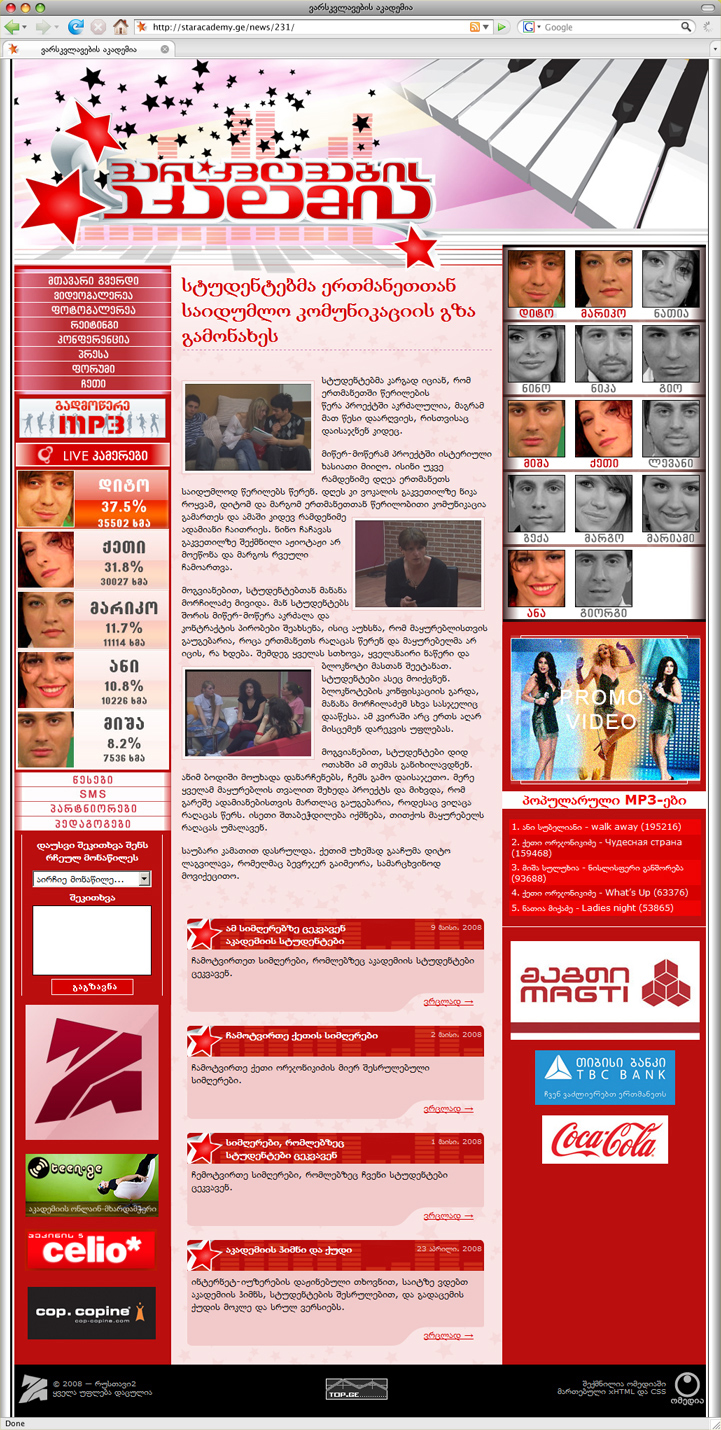 During the whole airing-time, the Academy forum and chat will run actively. Here, the viewers will be able to discuss any event, song, contestant or jury member. The viewers will themselves create a huge community and interesting topics.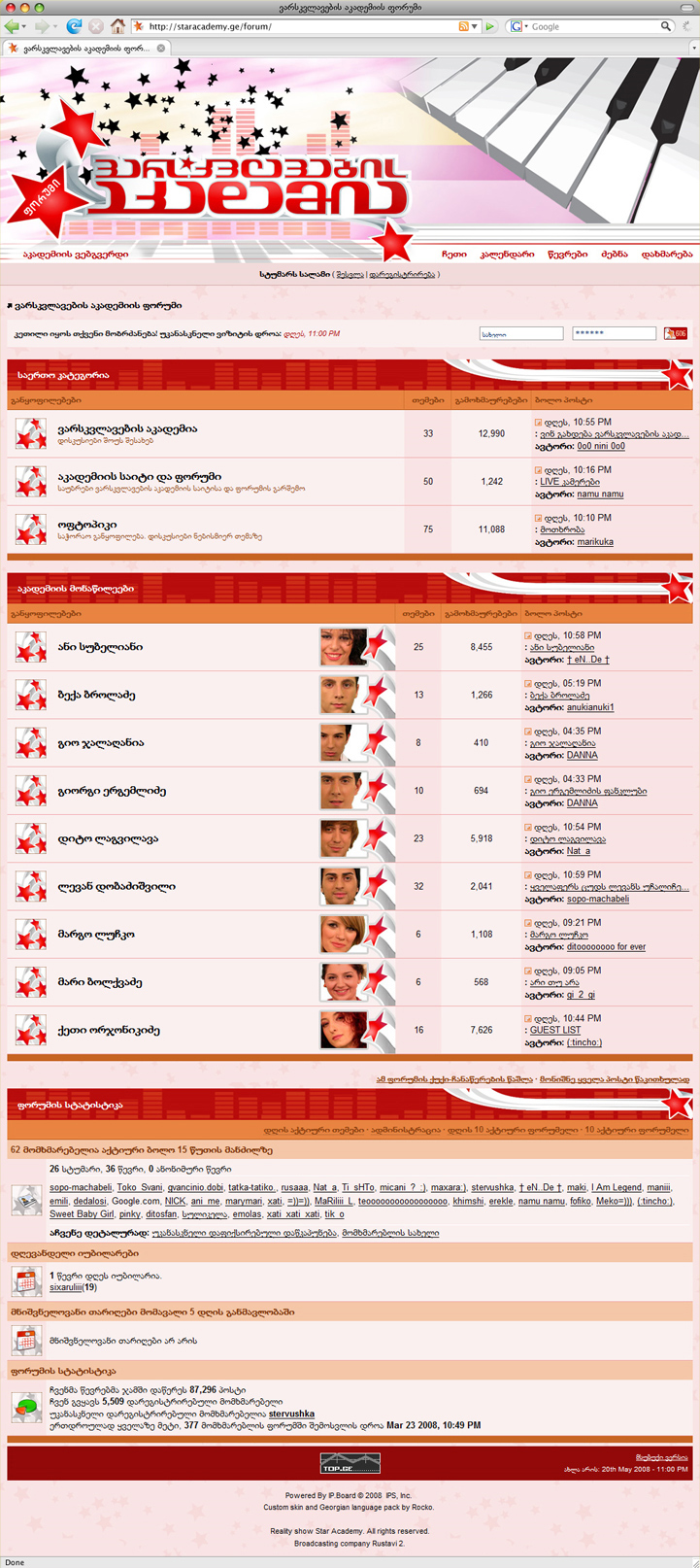 Especially for this project, Omedia created a unique skin and modifications for the IP.Board engine. Moreover, the show chat and forum will use an unified user base.