Portal for Star Academy 2
Rustavi 2 and Magti are starting the second season of one of the most popular projects—Star Academy. This unique format combines two of the most successful TV brands: reality and performance shows.
For three months 14 Academy students will once again try to undergo a complicated, dynamic and obstruction-laid path to reach success in their musical careers and turn into real-life stars! :)
You can observe the whole process, apart from the Rustavi 2 telecast, on the Star Academy Portal. Just as during the first season.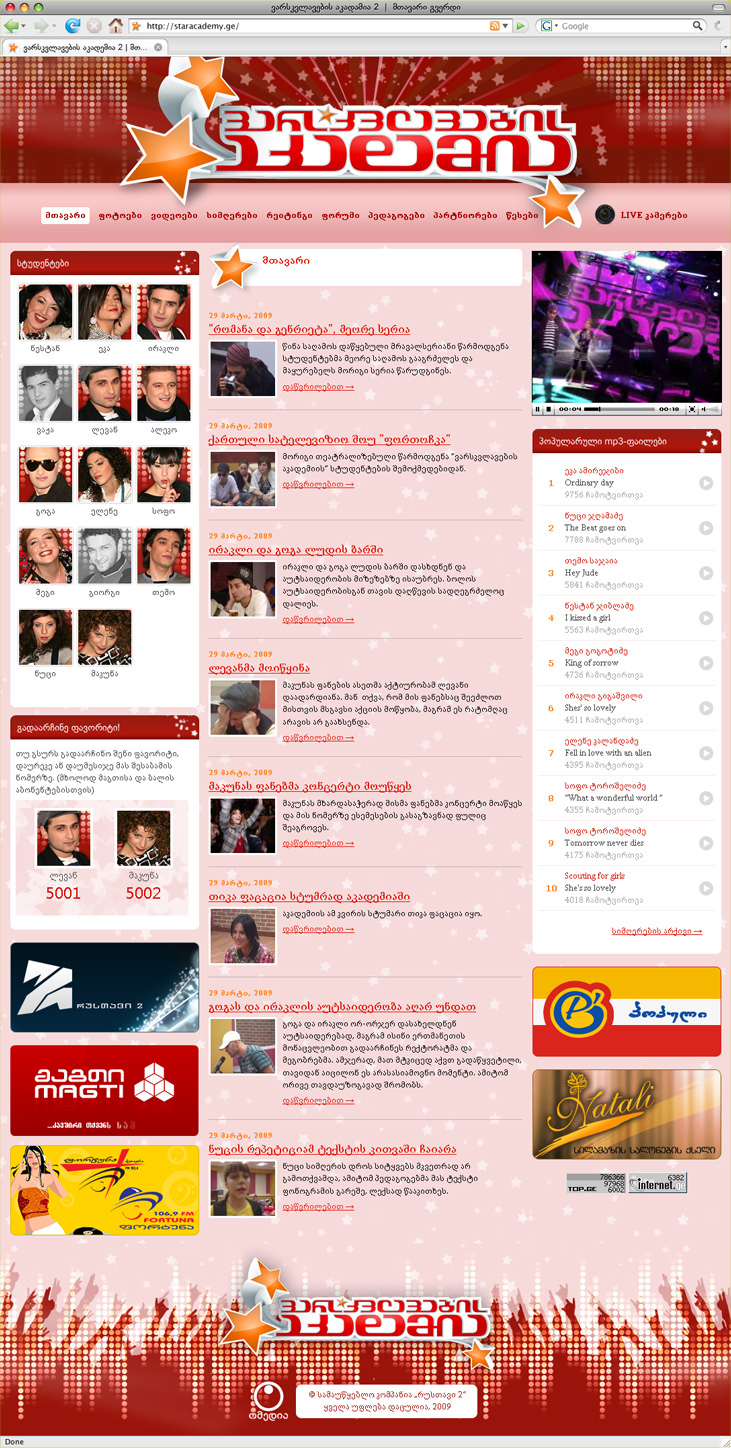 You can watch the life of students on the Academy portal for 24 hours, via four cameras. If you miss one of the concerts or series, the records are available at any time. Thereby, you can find the mp3 files of the songs performed on Monday concerts, together with the original versions, photos, hot news and student profiles.
A discussion board is also open to fans on the portal. Hundreds of Academy viewers gather here daily and discuss the concerts, series and various events of the Academy life. Each student has a separate section, where you can support your favourite star together with the other fans.