Identity and website for the SICamp Caucasus 2010
What happens if one brings developers and social needs experts together, gives them problematic tasks and only 48 hours to resolve them?
This is what the Social Innovation Camp sets out to find out. :)
The first Social Innovation Camp was held in 2008, London, and was immediately followed by a wave of similar events throughout the world. The first Caucasian Camp is to be held in Georgia.
Social Innovation Camp – Caucasus 2010 will take place on 8-10 April in Tbilisi. Volunteering specialists from Azerbaijan, Armenia and Georgia will come together to resolve the established goals.
Omedia is one of the partners of the event, the style and website of which were created in our Studio.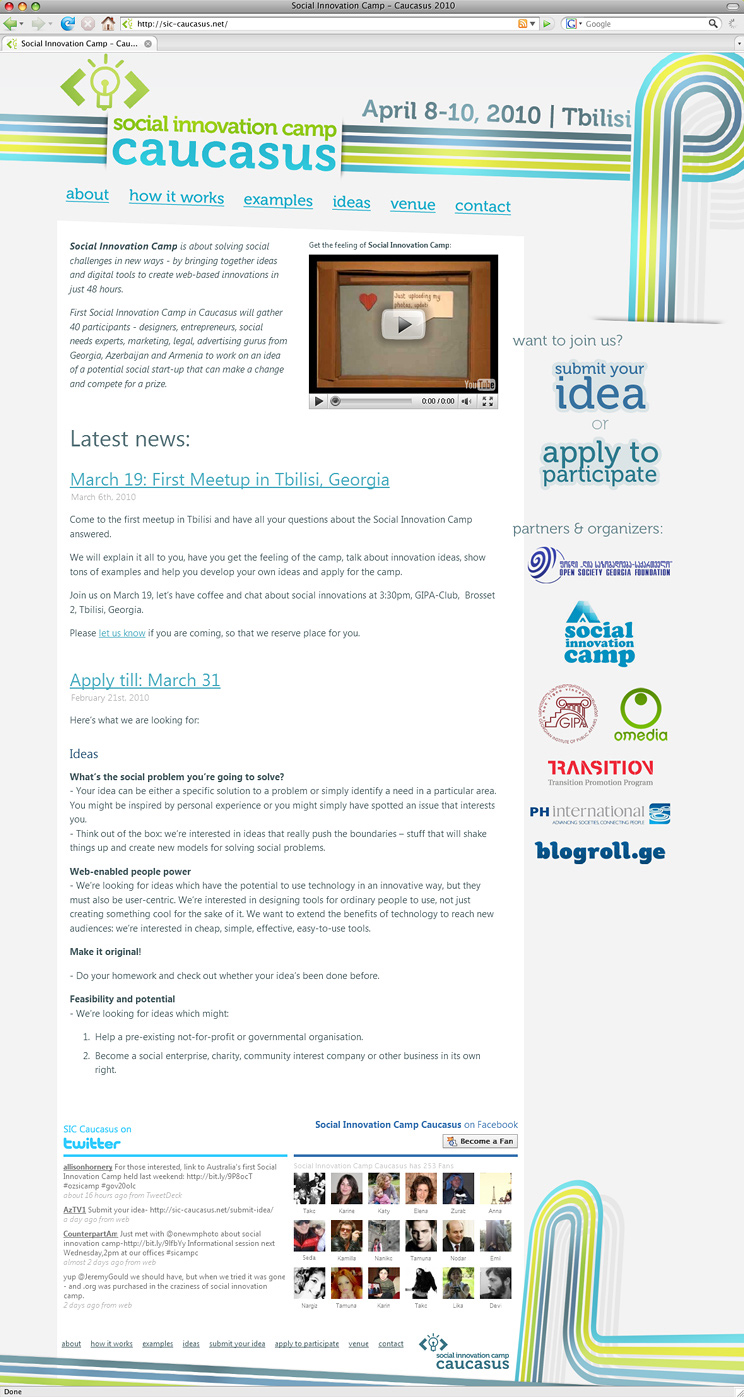 The Camp website is open for participant registration and submission of ideas. Do you have an idea how to benefit the society through a website? If so, this camp is for you! :)