Identity and website for the Serv.ge hosting company
Serv.ge is a relatively new Georgian company, which has easily established its leading position on the hosting market, despite the short period of existence. The high quality of service and support, the server infrastructure comprising the world's leading brands and the technical personnel with years of experience—all assisted to attain this.
With the expansion of company came the need for complete rebranding—the work which was undertaken by Omedia. A unique corporate identity and a new website were created for Serv.ge. The latter was fully integrated into the managing and billing systems of hosting, as a result of which the company clients now benefit from one of the most modern and convenient services in Georgia. :)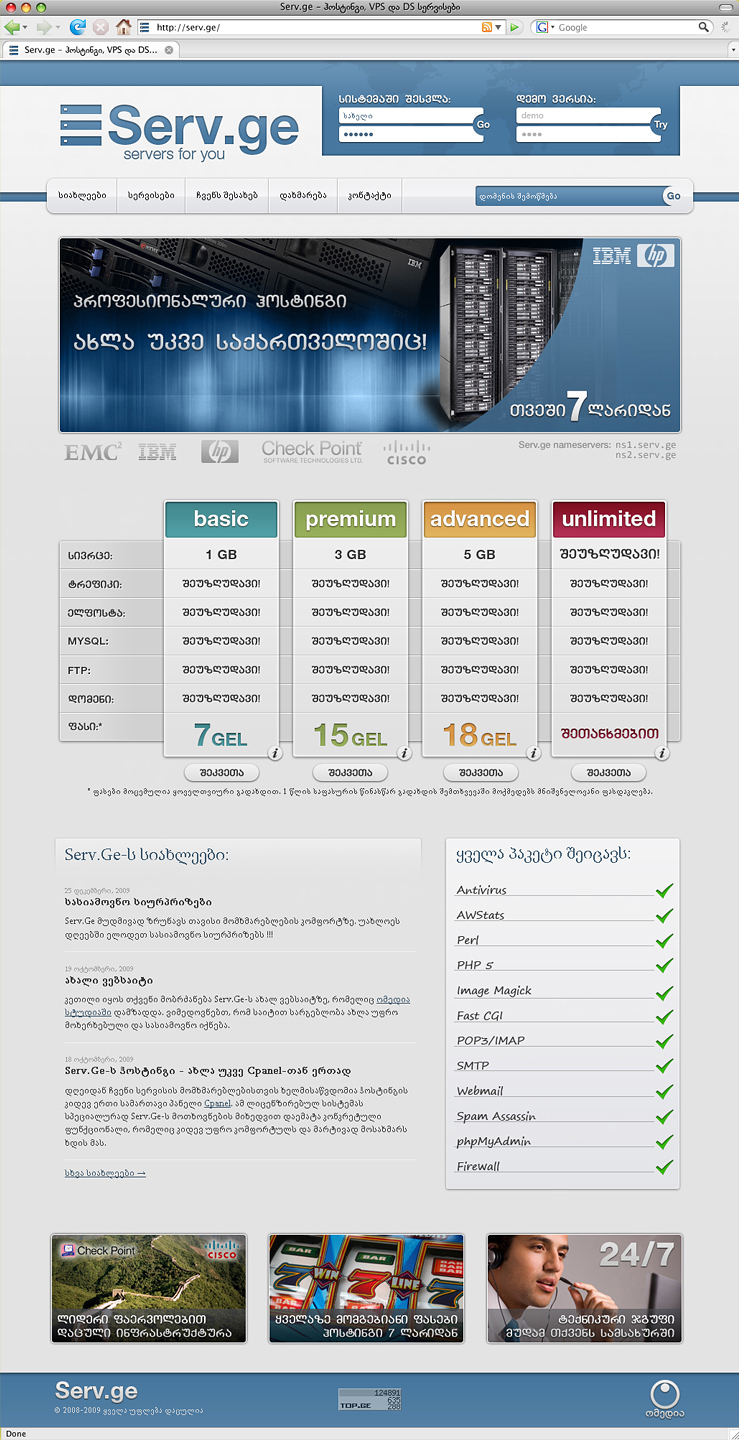 Future clients will also be provided with exhaustive information on the website. Interested persons can learn about the advantages of Serv.ge in detail, read user comments and select the service, which best fits their requirements.