A new member will soon enter the Georgian banking scene—Progress Bank is a new bank established by Kakha Kaladze's company "Kala Capital".
The Bank will serve its first clients starting in September. Before that, the recruitment of employees is in progress. Omedia created a multilingual information site for Progress Bank, which will help the company in directing the initial processes effectively.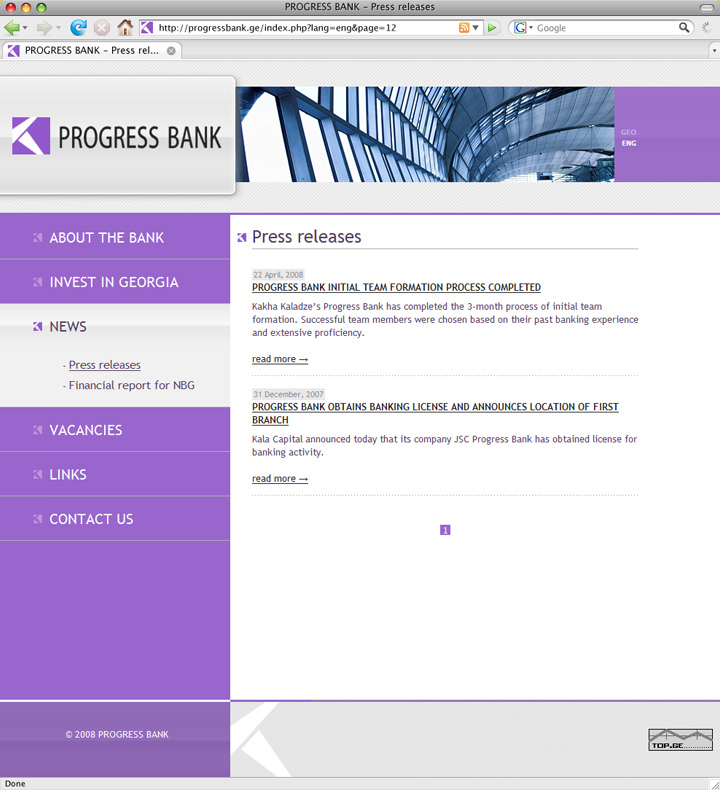 The site will periodically provide the latest information on the course of the bank formation process and current vacancies. Here, one will find everything that can be interesting about a newly-opened bank for investors and vacancy-seekers, as well as future clients.
Update (Jan. 2, 2009): Omedia created a new version of the site. →