pix.ge Image hosting service
The Company Serv.ge is a leading hosting-provider, which decided to offer Georgian internet users a free, fast and reliable service for uploading pictures. The advantage of pix.ge project, apart from the powerful server infrastructure created in advance, was to be determined by an exceptional approach to the website interface itself and various unique functions.
Omedia took on the challenge. The Studio developed a detailed concept of the project, created a style and an exclusive web-application. Pix.ge combined in one convenient page all those functions which are most necessary to upload pictures in the internet—photo resizing, rotation, captions, effects and many more.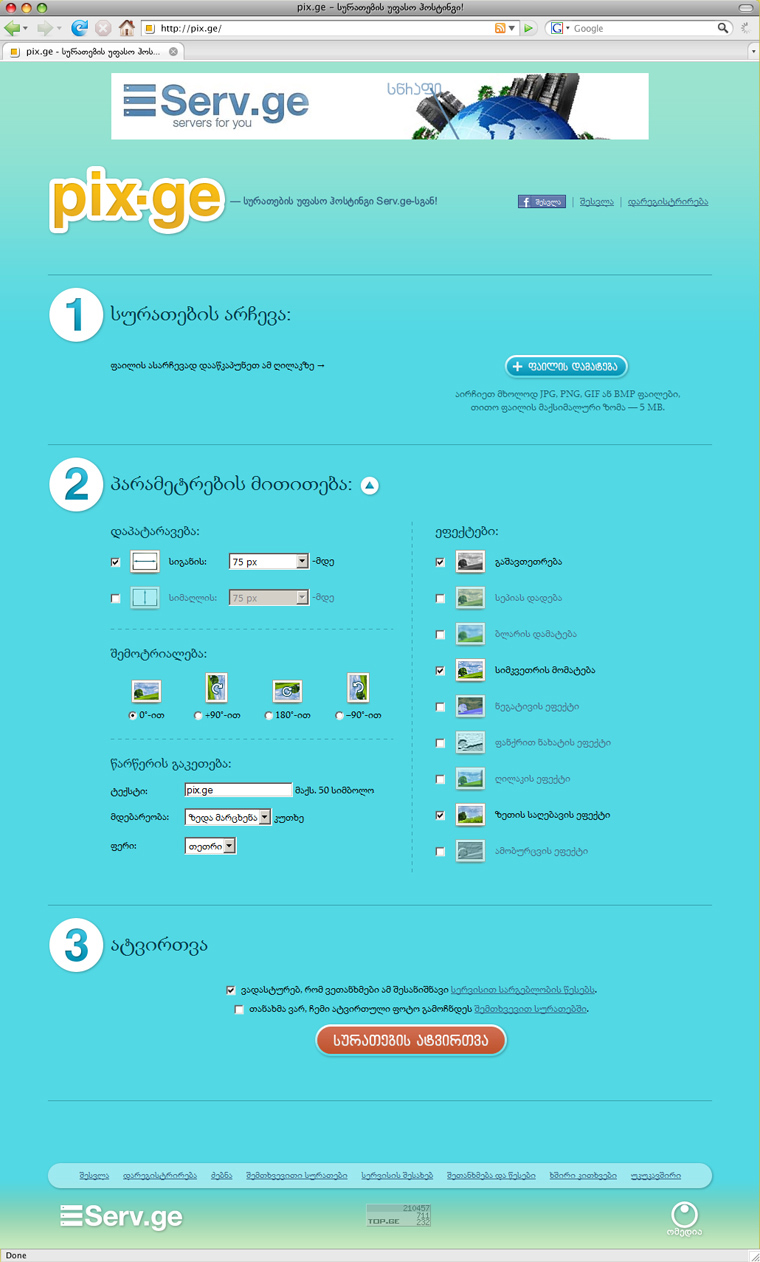 For the first time in Georgia, Omedia integrated the Facebook Connect system into this service, enabling Facebook users to register and authorize with one click, without any additional actions. The success of this novelty exceeded every expectation – one month after the launch of the project, 60% of the registered users had gone through with the process via Facebook Connect.