Identity and website for the New Media Forum 2009
New Media Forum 2009 was held on 12th and 13th October in Mtatsminda Park. The Forum, organized by the "Open Society – Georgia" Fund, Omedia Studio and Georgian bloggers, was aimed at the representatives of mass-media and NGOs, as well as any other interested person.
For 2 days, seminars and presentations on various topics were delivered in four different pavilions and acquainted its participants with the possibilities of Internet-media and civil journalism. Leading experts of new media from the USA, Britain, Czech Republic, Poland, Armenia and Azerbaijan were invited to instruct. The trainings were also held by Georgian bloggers, journalists and Omedia Studio specialists.
It is planned to make the event annual. The "Open Society – Georgia" Fund aims to continue supporting the development of new media and free journalism in Georgia next year as well. For the Forum of 2009 the visual style, identity and information website were designed in Omedia.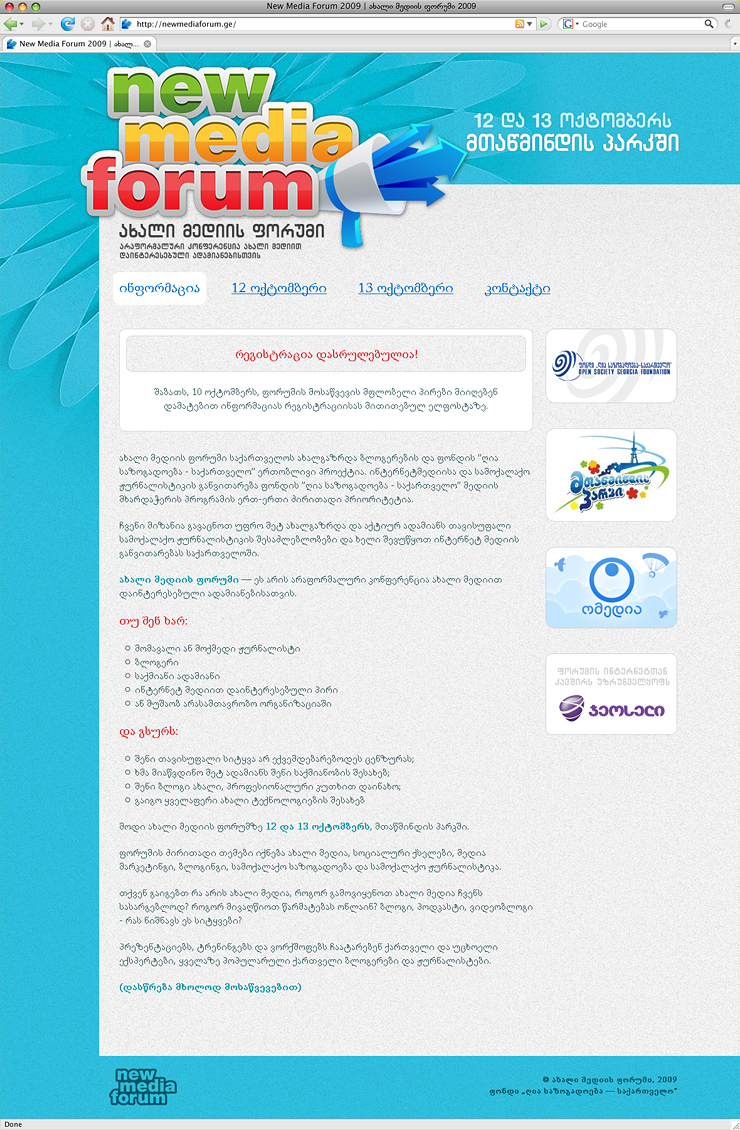 Those wishing to attend the Forum registered through this site. The full schedule of the two-day event and the resumes of every presentation were available thereby.