GAU Georgian-American University
GAU has been around in Georgian academic field since 2005. It is a successful project of Georgian and American investors. GAU is one of the most popular universities and its alumni is employed in various companies at top-positions.
With the new website of the GAU, which was created at Omedia, people interested can get complete information about the university.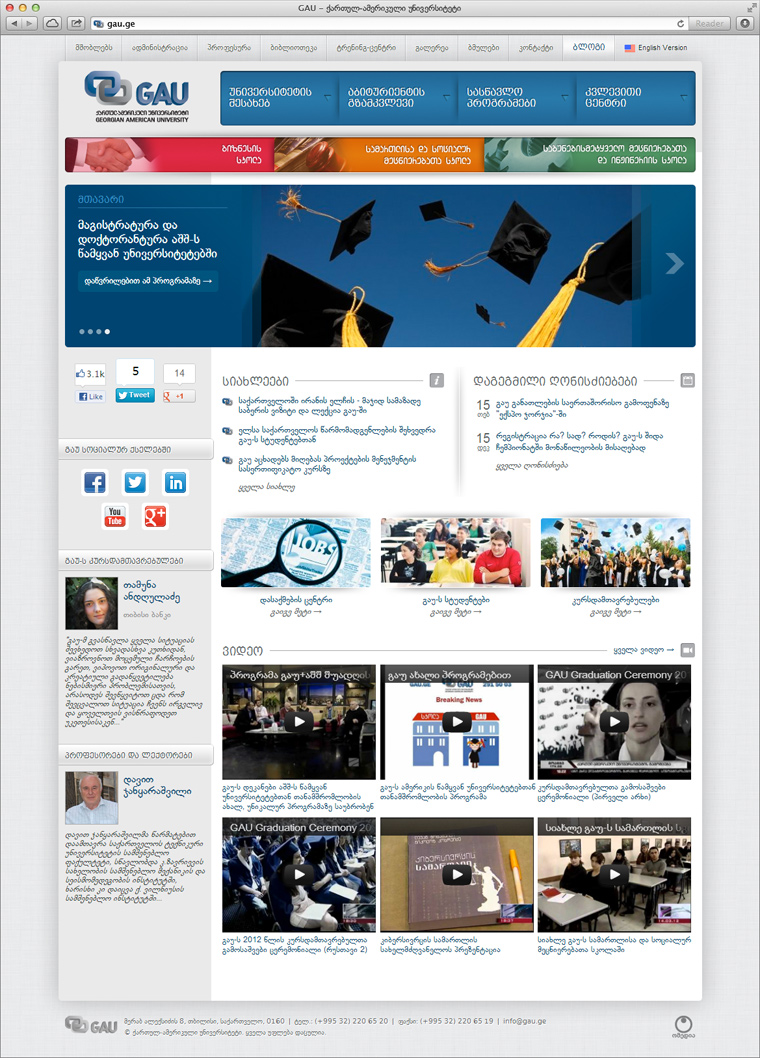 Besides general information, portal has a special system for students and alumni, which helps them to find a job. Students and alumni are able to upload their resumes in system, where potential employers can retrieve this information and find the right person for their job openings.