The "GameTV" Producing Center produces one of the most popular TV games of the world. Since 2007, the Georgian version of "What? Where? When?" has been on air again—this time, on Rustavi 2.
The site created in Omedia, apart from being the information resource of the producing center, is the official portal of the TV game. Here, anyone can get exhaustive information about the games, send questions to the project director and win monetary prizes from the Bank of Georgia. By completing a special form, it is even possible to address the club Thinkers with personal topics. :)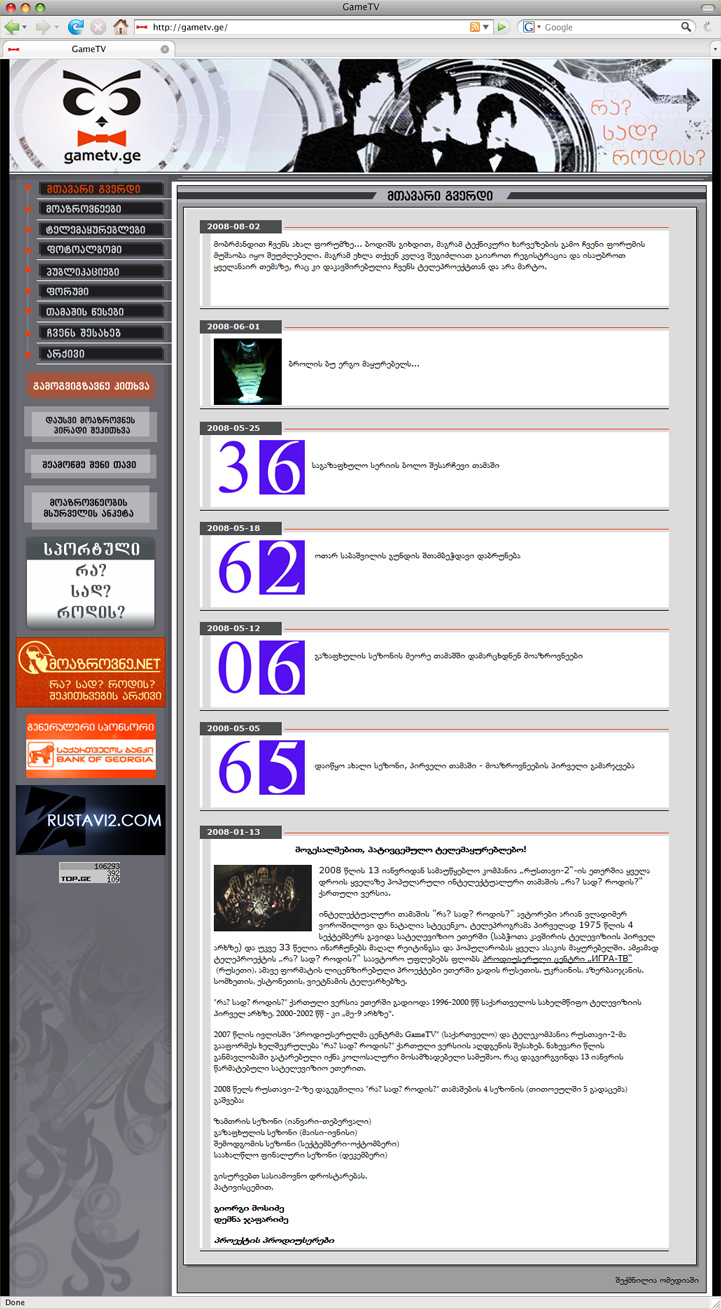 Together with the site, a forum also functions on the gametv.ge domain, the active users of which are the Thinkers themselves.
"What? Where? When?" also exists outside of the TV version. Hundreds of amateurs and professionals throughout Georgia play the sporting version of this game, and the GameTV forum has turned into the best way to bring them together.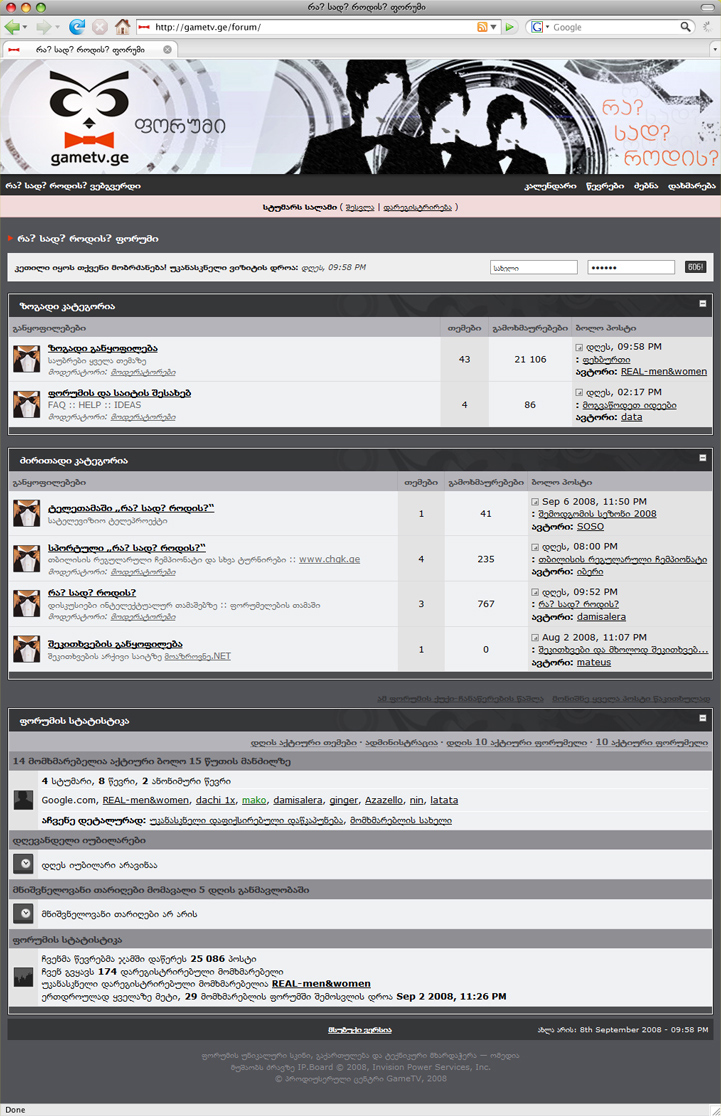 Here, online-games and competitions are held periodically among the forum users. Thus, if you consider yourself to be an intellectual, you can take first steps in "What? Where? When?" right on this forum. :)