Viral campaign for startup escape.ge
escape.ge is Noverty Group Georgia's new start-up. A few months prior to launching the project, an encouraging competition was decided to be held, the function of which was to popularize a yet non-existent website and introduce the brand to a maximum number of users.
Among various competition ideas the simplest and the most accessible of all was selected by the Studio—a photo competition with no specific topic, just one major condition: all the competition photos had to display the site address "escape.ge" with no computer meddling (intervention) whatsoever. The winner would be the one with the highest number of viewers. :)
The participants were given absolute freedom to popularize their photos. They could send their photo links to friends or post them on various forums, website comments, etc.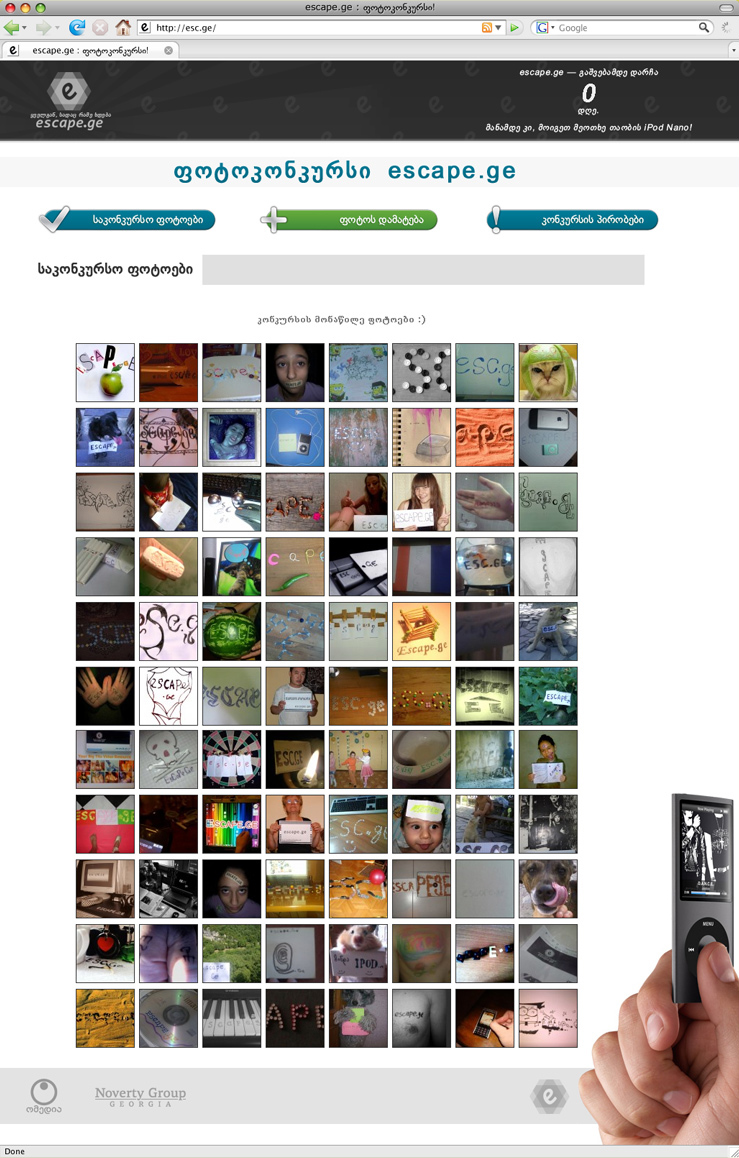 In just a week the competition scales exceeded all our expectations. There was almost no Georgian site or forum left where the participants of the escape.ge photo-competition had not placed their links.
Ultimately, we achieved the largest-scale ad campaign, the first "buzz" and the very first viral event in Georgian internet—with minimal costs. And the website, on its part, received incoming links from 25,000 different pages, bringing a one-month-old domain PageRank 3.