Unified discount system Discount.ge
Discount.ge is a new universal discount system. It covers numerous trade or service entities, where one can benefit from discounts with just this card. Thanks to Discount.ge, separate cards for various units are no longer necessary—the most popular and well-known objects will now be united under this one card.
The unhindered, safe and operative functioning of this system is based on the core created in Omedia. Due to a centralized system, the management and monitoring of every discount card and object enlisted in the system happens at a single place.
Every member trade unit of the project can add a newly-sold card to the system or check the validity of a client's discount card through the Discount.ge web-interface.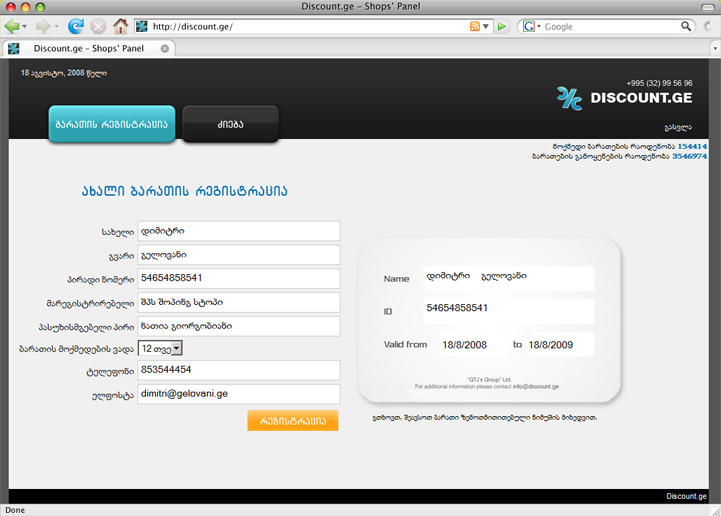 Having added a new card, the information momentarily shows up in the interface of Discount.ge central administrator. This is where all the card-owners are gathered, with relevant detailed data and card activity statistics.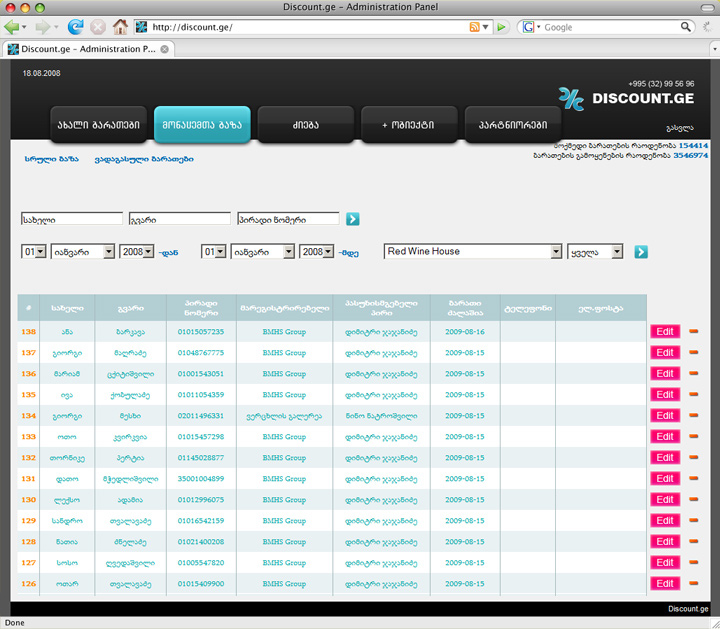 By means of an automated core, the Discount.ge card-owners benefit from a universal discount service throughout Georgia with maximum comfort. The existence of web, as a system platform, makes the geographic boundaries for the spread of Discount.ge almost unlimited.
— The textual content displayed on screenshots is not authentic. It serves as a visual sample only.