Central Election Commission of Georgia
The CEC of Georgia is the state body under the closest media and public scrutiny during the elections. This is why, its website has to be the most optimized, information-abundant and, at the same time, the easiest to utilize. :) Apart from the information on current elections, the CEC site hosts numerous archive materials.
By the 2008 parliamentary elections, it was decided to update the outdated site completely. The content-structure for the new portal was specially developed in Omedia. A few hundred megabytes worth of data base was restructured and optimized for the different principles of the new site. The information was organized in a manner better comprehensible and intuitive for any user.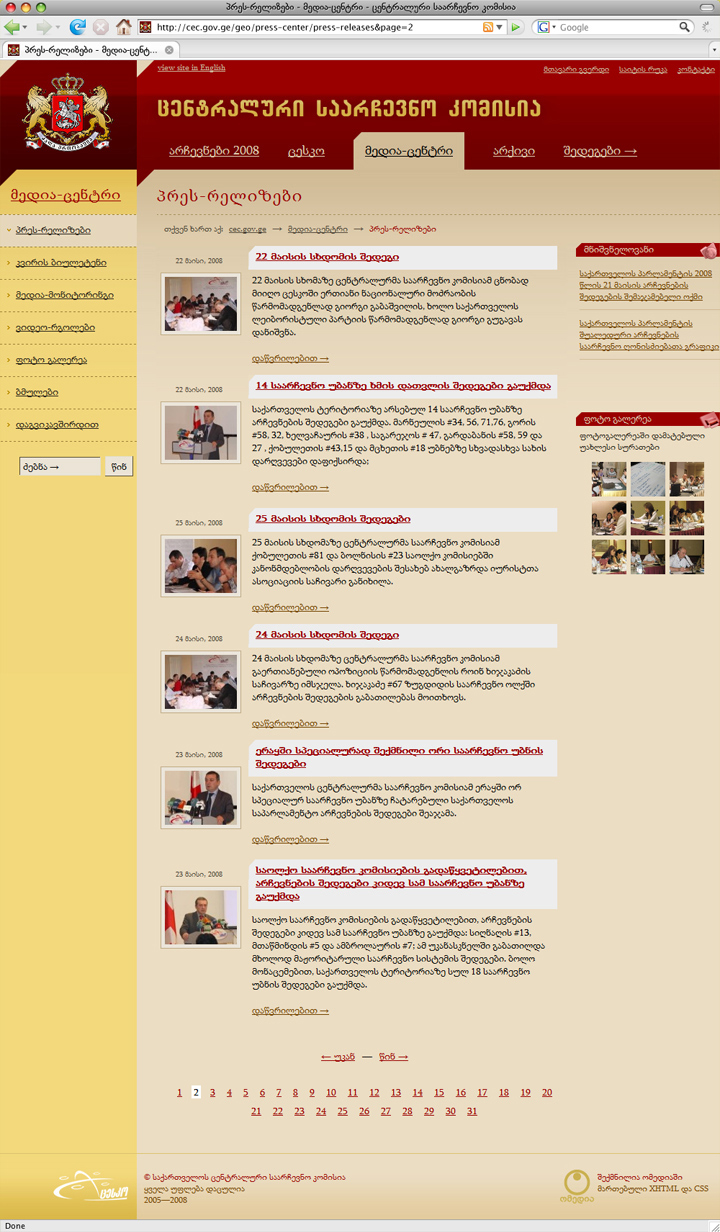 The main core and managing system of the new portal was created in Omedia. Any detail of the bilingual site can be managed without specialist interference. Thus, on the Election Day, the CEC employees provided the site users with brand new information at the highest speed.
All types of users visit the CEC site for the latest news—starting with the representatives of Georgian and international media, and finishing with ordinary voters. This is why particular attention was paid to webpage interface and its convenience.
Unhindered and flawless operation of the CEC site is a major priority, especially on the Election Day. The site has to be in working condition at any time and via any device. The number of users to have visited a site in this period broke all records of Georgian web-space. The portal located on a single standard server was able to handle such load without any impediments.