Website for Civic Development Institute
The Civic Development Institute is a non-governmental organization (NGO), which, for five years now, has been fostering the formation of civil society throughout Georgia. The mission of the Institute is to raise civic awareness, instill culture ecology, increase the role of education, transform social atmosphere and encourage each citizen's motivated participation in the country's institutional organization.
From now on, the organization's new website, created in Omedia, will help the Institute to achieve its aims at the highest pace. :) The trilingual site contains exhaustive information on the history, mission and projects of CDI. Constantly-renewable bases of media and non-governmental organizations are located thereby.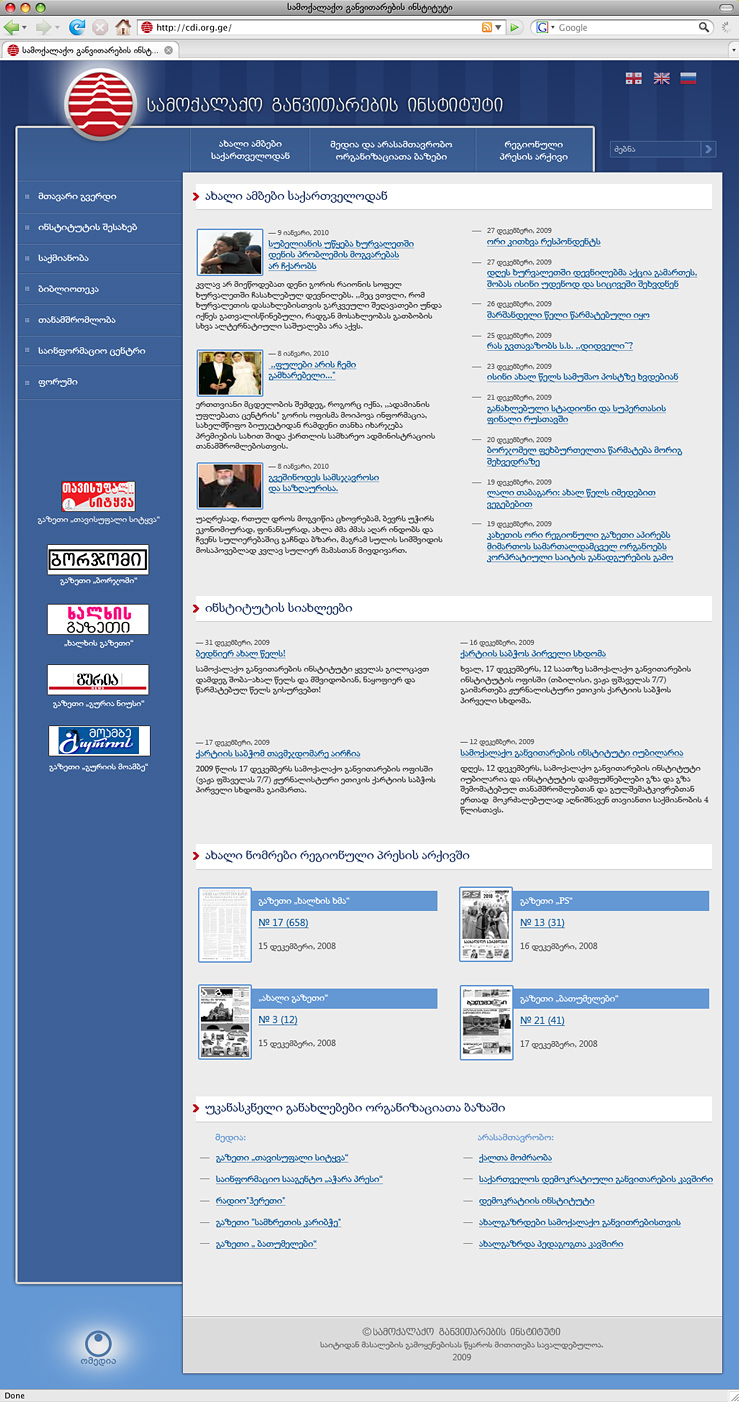 Apart from the mentioned information, the organization website takes up the function of a news portal—it will be operatively updated with the regional press news from all over Georgia, thereby promoting the popularization of these means of media through Internet.