Website for the TV-show The Flat
"The Flat" is the best-built project in Georgian TV space. Following a few days' visit, it can transform your whole apartment by making over just one room. :)
For those who love this show and those who want to invite "The Flat" into their own flats, Omedia created an official portal. The viewers can get information on the latest and future episodes on the show website.
The major part of the portal is a detailed description of each episode. Here, you can learn about the principles for the arrangement of each room from the show designers themselves. Elaborate information on every single detail will be of particular interest to future interior designers and simply to all those who love this sphere.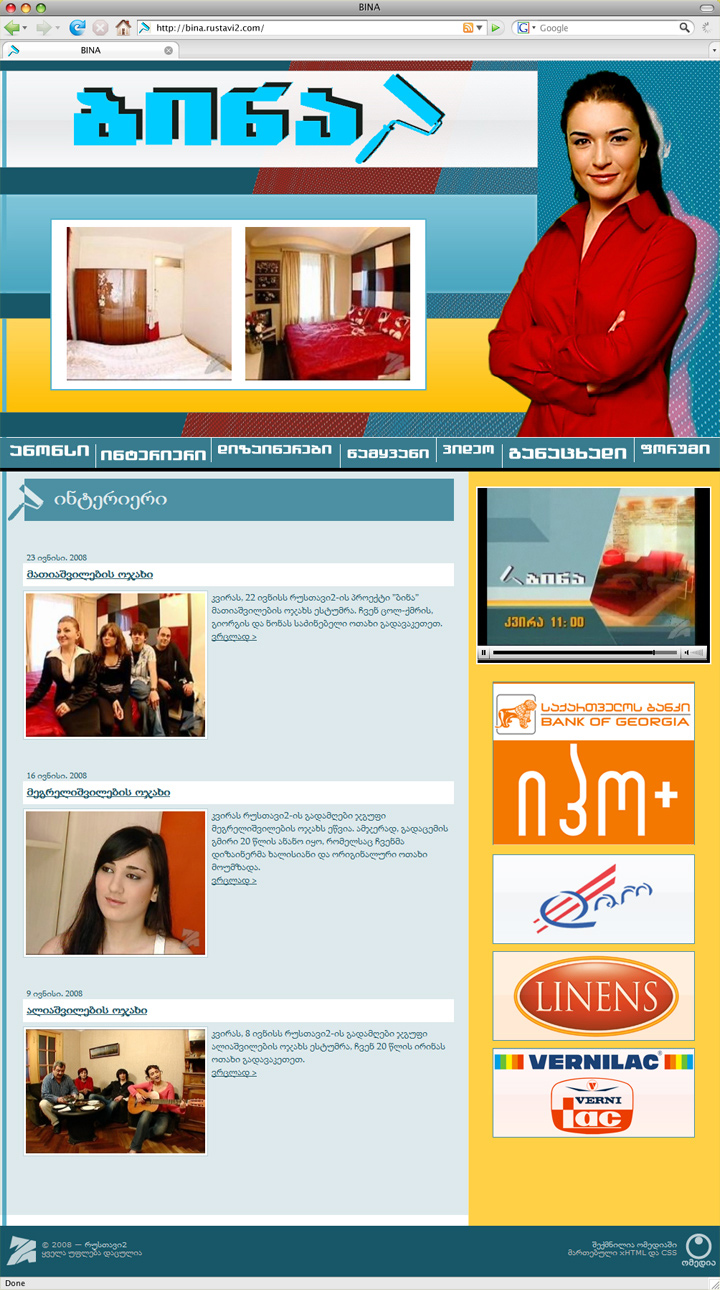 If you have missed one of the episodes, apart from reading the description, you can also watch the full episode itself. The video archive hosts every episode of every aired season.
What's more, the fans of the beautiful hostess will find engaging information about her on "The Flat" site. :)